Pickin' Up Tennessee CD/DVD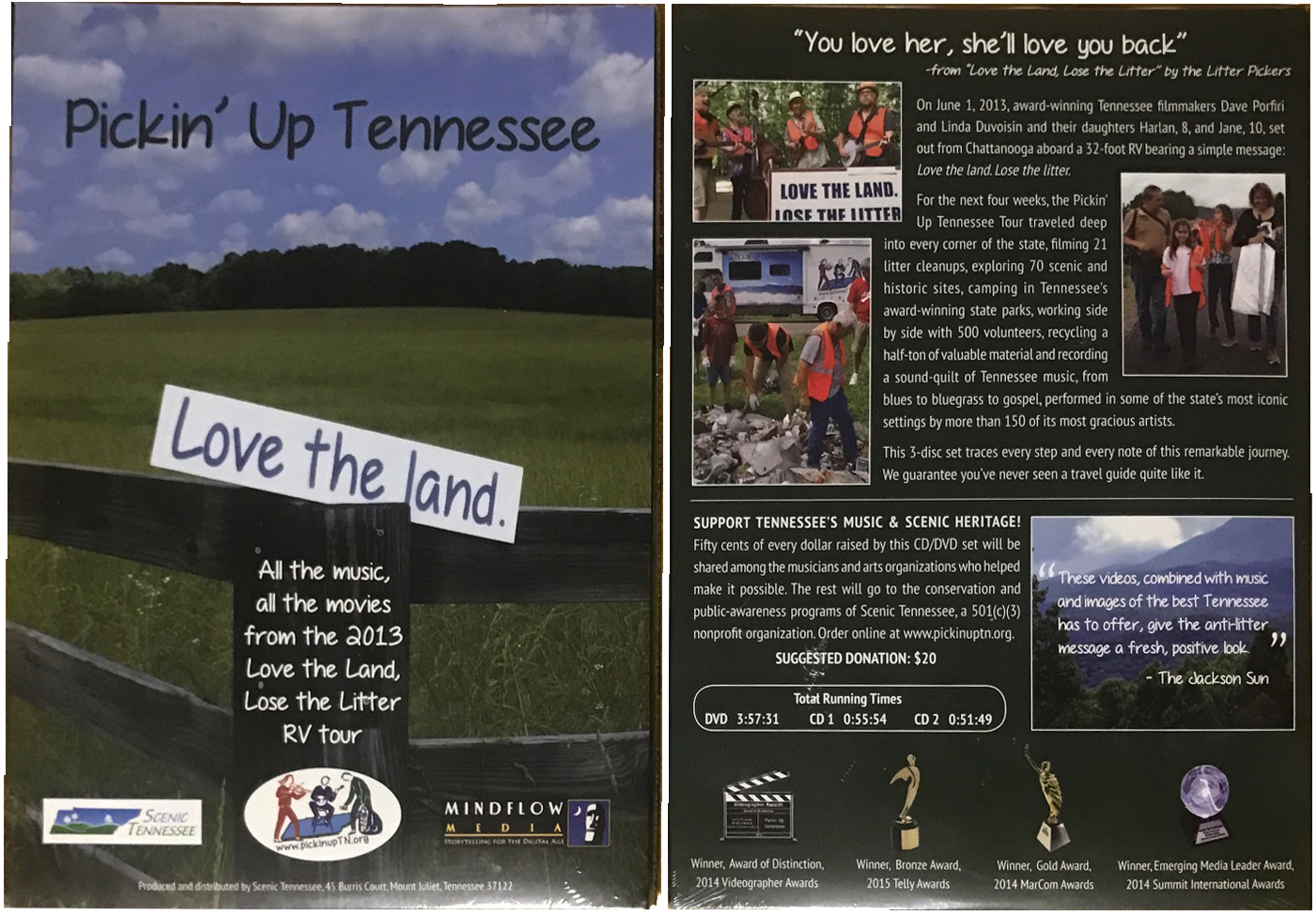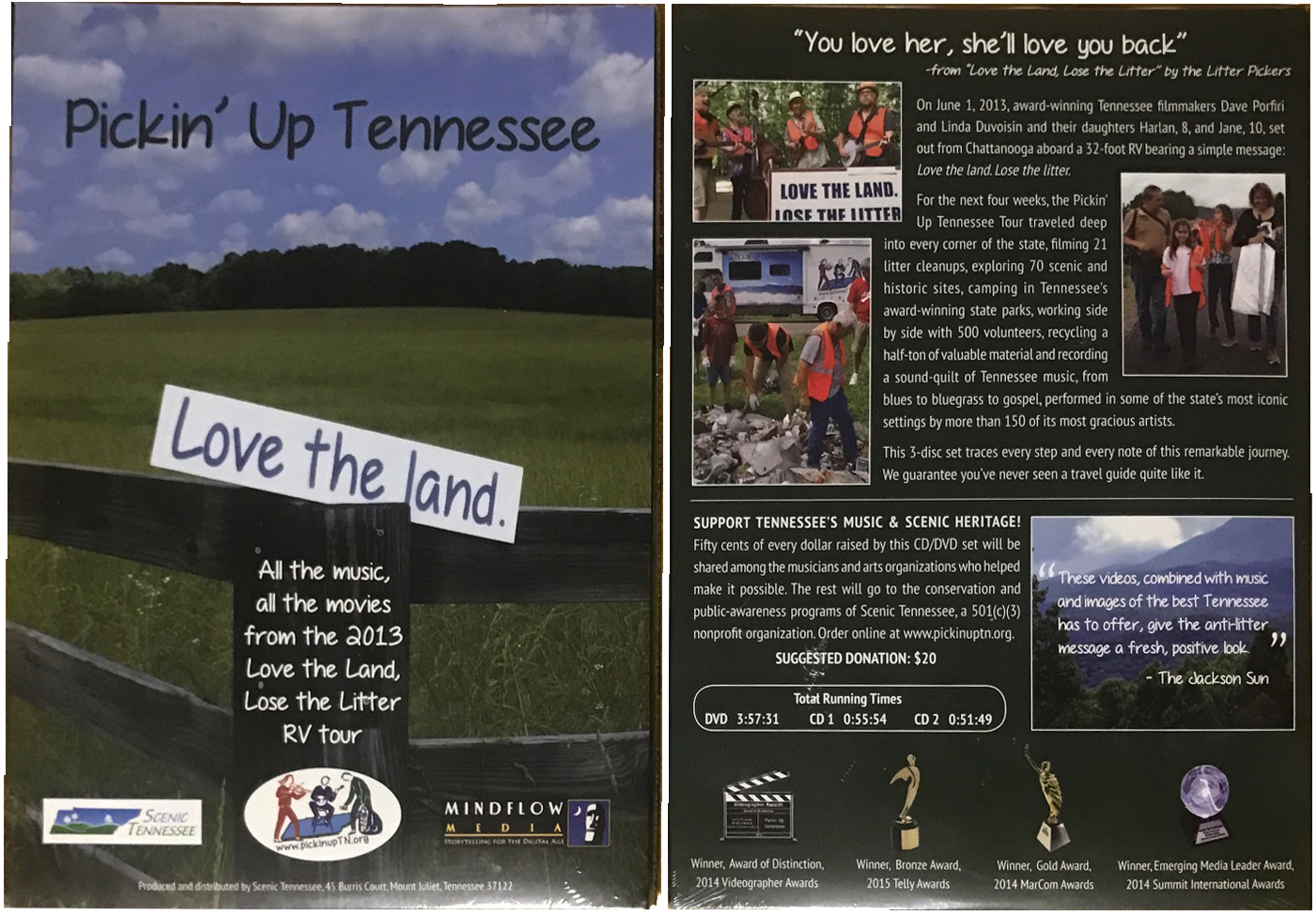 Pickin' Up Tennessee CD/DVD
FREE WITH A GIFT TO SCENIC TENNESSEE! (Go to our Support page and select the CD/DVD premium before you submit your information.)
All the music, all the movies from the 2013 Pickin' Up Tennessee litter-awareness RV tour. Two CDs contain 38 songs (almost two hours of music) performed in scenic outdoor Tennessee settings by 23 performing groups across the state. One four-hour DVD contains all 20 daily video journals, all the music performances, four pre-tour videos and one four-minute "Tour in Review." Shrink-wrapped in an eight-panel Eco-Wallet, with 12 pages of liner notes. If you love Tennessee, you'll find there's no tour guide quite like it!
Shipping is included! Please allow 2 weeks for delivery.
Note: If you were one of the more than 500 volunteers who participated in the Pickin' Up Tennessee tour in 2013, we'd like to send you a copy of the CD/DVD as our way of saying thanks. Rather than completing an order form here, please contact project coordinator Marge Davis (margedavis@comcast.net) and explain that you haven't received your complimentary commemorative CD/DVD. If you represent an organization, government office, business, tourism council or any of the other groups who participated, simply tell us how many copies to send you. Don't forget to provide a mailing address.